Royal Navy - Ready, Steady, Cook challenge!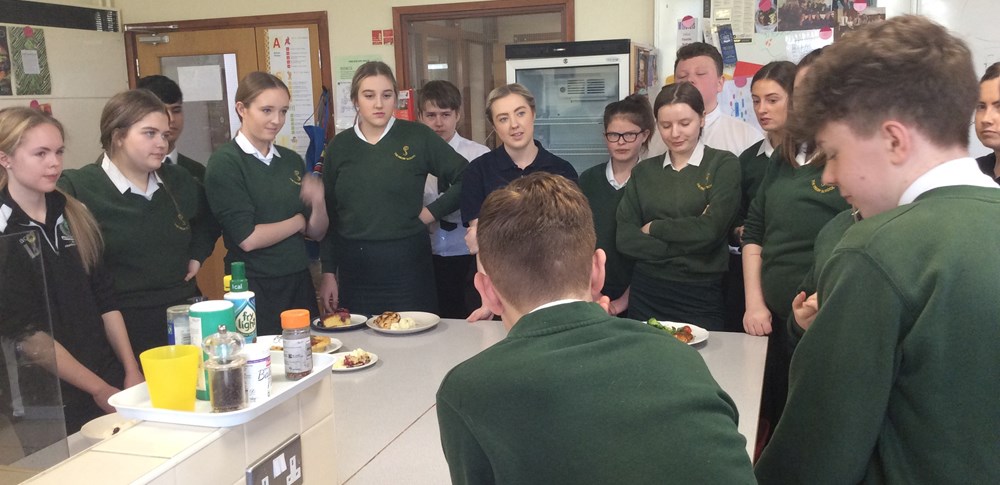 posted 25 Mar 2019
Year 10 students had a visit from the Royal Navy this week - setting a Ready Steady Cook style challenge.
The students were divided into teams and given a box of ingredients to work with. In an hour they had to produce two courses. The food boxes included chicken, berries, cream cheese and flour.
The two Navy chefs also gave students a first hand account of life on a ship, including how to cater for 1000 people at a time.