FIRST LEGO League Challenge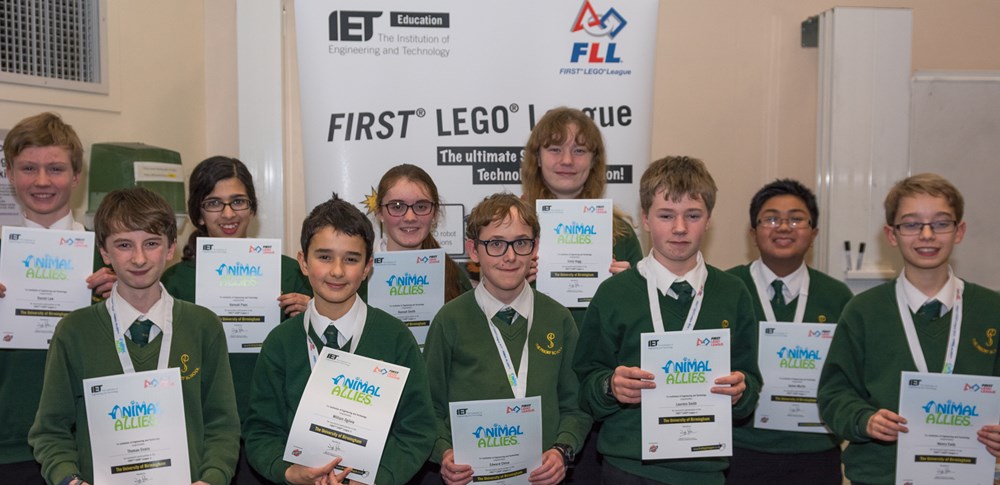 posted 03 Feb 2017
Each year FIRST LEGO League releases a Challenge, which is based on a real-world scientific topic. This year the theme was animal allies.
Each Challenge has three parts: the Robot Game, the Project, and the Core Values. Teams of up to ten children, with at least one adult coach (Our coach was Dr Green), participate in the Challenge by programming an autonomous robot to score points on a themed playing field (Robot Game), developing a solution to a problem they have identified (Project), all guided by the FIRST LEGO League Core Values.
Teams may then attend an official tournament, this year at Birmingham University.