Blue Skies Enterprise Challenge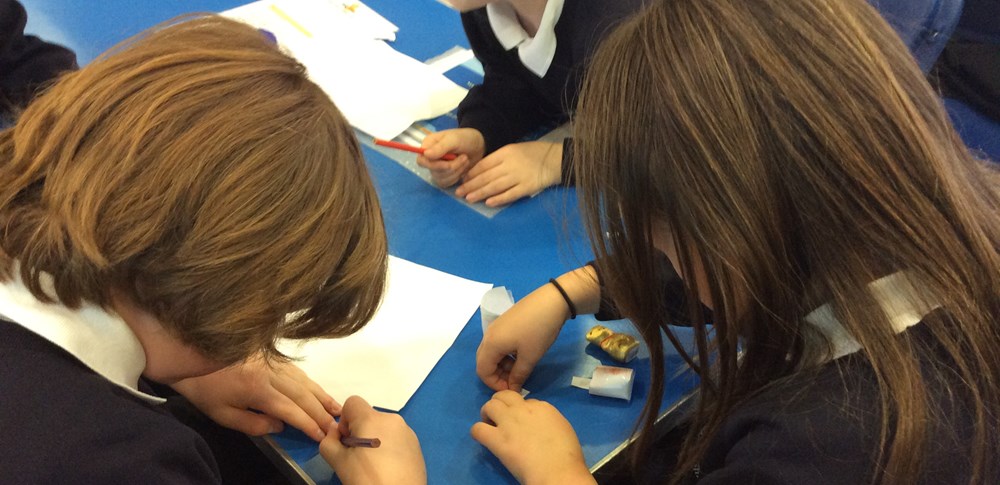 posted 07 Apr 2017
Year 5 students at Oxon, St George's, Radbrook and Coleham primary schools have once again been using their enterprise skills as part of participating in the Blue Skies Enterprise Challenge.
Students were tasked with designing holders for chocolate teddy bears. Planning and negotiation skills were needed to buy raw materials from the 'suppliers' and sell their completed products to the 'customers' using pasta spirals as currency! Organisation, communication, listening and team working were key to producing as many as possible to make as much profit!
It was wonderful to see such engagement and competition amongst the students who all worked well in their teams – even if they didn't get to pick them!